We Want Your Kids to Love Church
That's why we are committed to creating safe and fun environments where your children are taught about the Bible and the love of Jesus through relevant, age-appropriate kids services. Our ultimate hope is to see a generation of children come to know God at an early age.

Together Kids is a children's ministry uniquely designed with your child in mind. Every weekend children (infants through 5th grade) experience safe, age-appropriate environments where the Bible is taught in a creative and relevant way.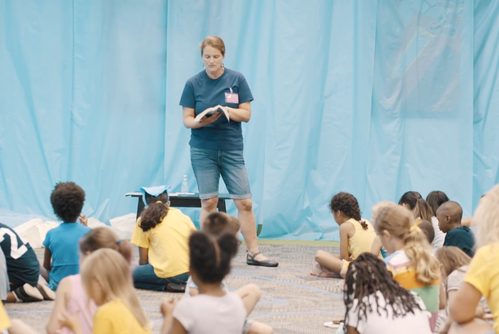 Sunday Mornings | Infant - 5th grade
Check in 9:45 am
Class begins at 10:00 am
Kids Camp | Kindergarten – 5th grade
We think it's possible for kids and volunteers to create a ripple effect that can impact the world around them in ways they will never forget. God dropped you onto this planet to do the same thing — to make waves. Join us for Wyoming Kids Camp 2022 as we have fun making waves together!
Being a parent is not easy.
But with God's help, you can do it! In Together Kids, our hope is to partner with you so that our children know God at an early age.
Please check out these helpful parent resources that we've specifically selected with you in mind.
We'd love to hear from you. Fill out the form below to get started.